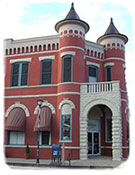 About Us

The Bank of Abbeville and Trust Company has been a significant part of downtown Abbeville and Vermilion Parish for more than 100 years in many ways. The Bank was officially opened in 1894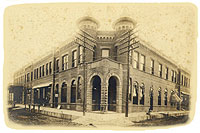 in a temporary office in the Vermilion Parish Courthouse. After a fire destroyed the original bank in 1903, the Bank was rebuilt on the corner of Concord and Jefferson Street. The architect George Honold, who also designed St. Mary Magdalen Catholic Church shown in the distance of many of photos, ingenuously created the Bank's brick two-story structure with its distinctive twin tower design. The Bank of Abbeville and Trust Company's main office still operates out of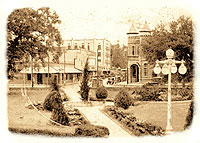 this historical structure and is considered one of the cities centerpieces in the downtown area.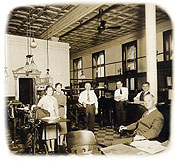 The Bank of Abbeville and Trust Company is proud to have served it's customers since the late 1800's. The Bank is locally owned and operated and understands the needs and goals of its customers, providing them with a full range of banking services, from personal teller service to a 24 Hour Information Phone System, ATM machines, Mastercard Check Cards and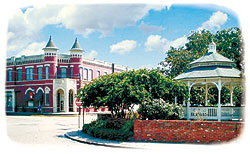 Internet Banking. We have grown throughout the years to better serve our community and are looking forward to many enhancements in the years to come.

Let the Bank of Abbeville and Trust Company serve you today with the same personal, knowledgeable and professional service that it has offered your family and neighbors for over 100 years.